The weather and currents were probably the most favorable to date for this race along the southern side of Hong Kong island.
Typical the race follows the familiar course of the Clean Half from Stanley Main Beach to Deep Water Bay; however, because of sailing races in the various bays along the way, the organizers plotted a "coastal hug" from Stanley Main Beach, around the satellite headland, into Stanley Pier, around Chung Hom Kok and South Bay headlands, into Repulse Bay, and through the Middle Island Channel to Deep Water Bay Beach.
For all experienced local open water swimmers, each segment of the race was familiar, but none had taken it in sequence before. The novelty of the course, coupled with the warm sunshine made for a glorious swim and exceptional times.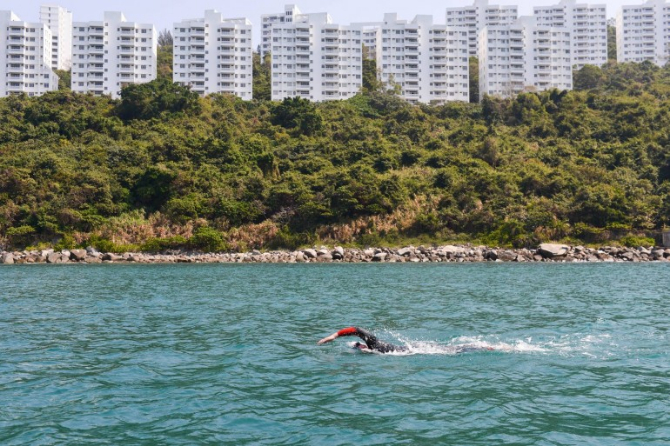 Of the Tritons participants, the star was clearly Mark Stampers who won first place, wetsuited male solo in 3:35:31. That far outpaced times from previous years when he swam in a 2 man relay team.

Jack Yim, who travelled back to Hong Kong from Suzhou for the event, came in second, unsetsuited male solo in 4:40:02.

Mandy Tik, who teamed up with non-Triton Edie Hu to place first amongst female 50-50 relay teams in 4:23:23. Mandy overcame her epic terror of cold water, swimming her first 7.5K (half of the total relay) race in one go.

Nimrod Wei and Alec Stuart placed third amongst male wetsuited 30min on/off relay teams in 3:45:57.

A final shout out goes to Flo Ho who was kayak support paddler for Jack Yim.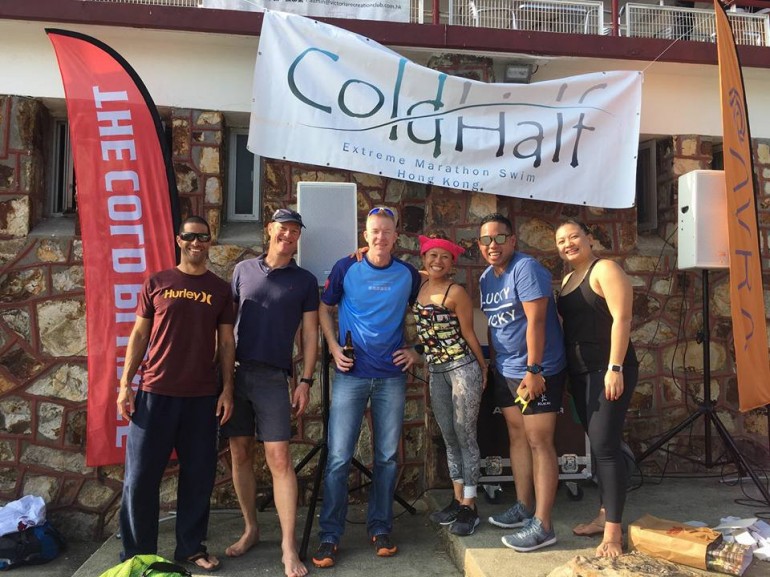 The only downside to an otherwise outstanding race was that the turning points inside Stanley Bay and Repulse Bay were not specifically marked with buoys or tag points, so the courses of the various participants varied slightly. On the typical course around Round Island, all points are clearly set by either the big red buoy in Tai Tam Bay or the various geographical features. This year's course, however, merits another go with greater specifics.

Many thanks to Doug Woodring and the Ocean Recovery Alliance.