This time I was able to pace 2nd in my Age Group and 4th overall amateur a result I still can't believe, I've always admired Australian triathletes and beating so many of them made this race a very special one for me!
The swim was a tough one, choppy, finished with in 1:07, very pleased considering the conditions - 43rd place out of the water in my AG (over 250th place amateur) and thats when mission impossible begun!
I started passing people straight away and it wasn't until the first turn around that I saw all the groups in front of me, many of them drafting. I was so annoyed as I knew it would be really hard to get to them while they drafted - 80k into the ride I finally got to one of the leading groups, I jumped in front and rode for around 50k at the front end of that group until I decided to pull away.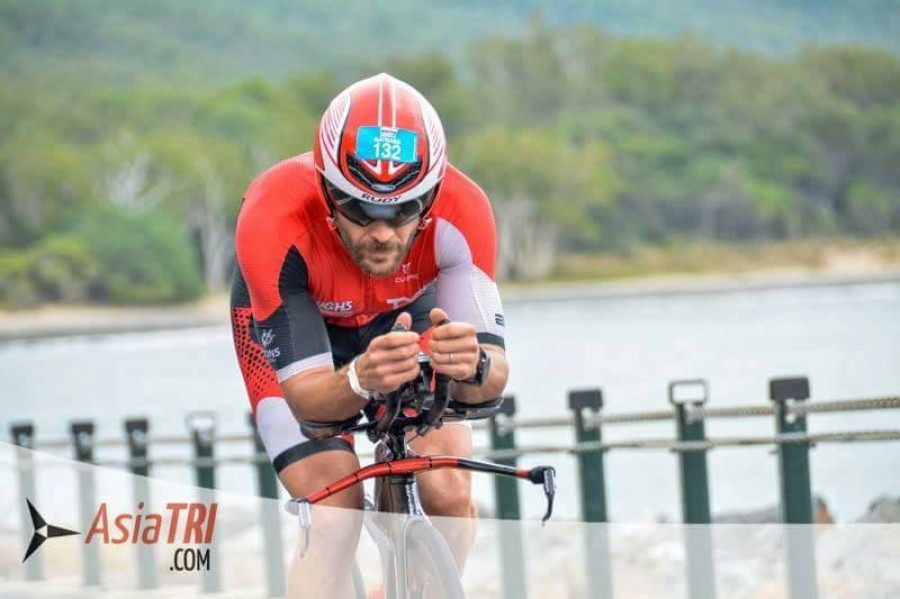 I kept passing smaller groups including one with 4-5 female pros, I just felt very good on the bike. Came off the bike after 4:44 hrs (a PB and the fastest amateur bike split of the day) and I saw Regina with the girls waiting outside T2, that's when I knew I was 2nd in my AG.
I've never been in a podium position at the beginning on the run in an ironman, this just felt horrible! I felt like I was being chased by an army, and I was! First 14k lap went great @4:15 pace not stopping at any aid station and then a I got a big stitch after choking a cup of coke while running (big mistake), it took me around 8k to shake it off, after that I was running on pure pain!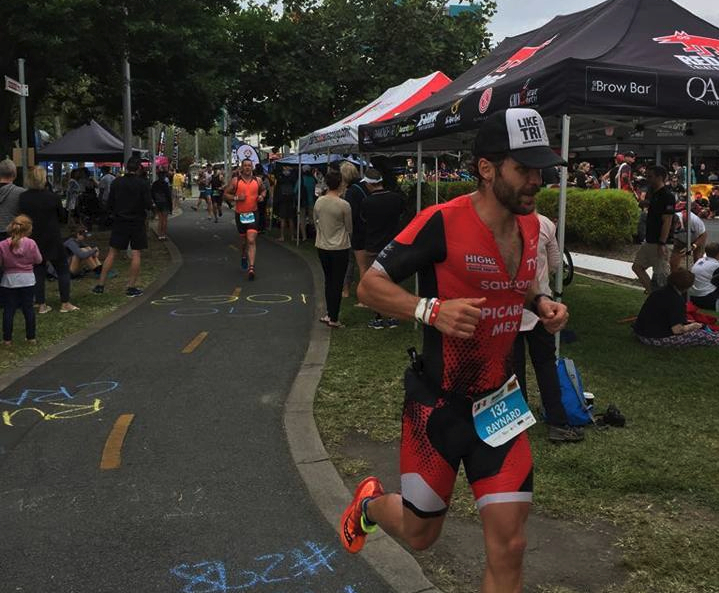 A 3 lap run course gave me the opportunity to see Regina, Lucci and Camille 6 times during the run. This made a huge difference, with them on the course the option of quitting is not longer an option, they not only deserve a finish they deserve my best performance to compensate for all those mornings away from them and that's what really keeps me going! I kept pushing towards the ups and downs of the Marathon trying to catch the first place who had a lead of 17min from me just from the swim (yes a freaking fish who swam 53min) but at the end I was short by only 3min, I guess I needed an extra 3-4km on the run to get to him.
I finished in 9:09 hrs my personal best! (so close and yet so far from breaking the 9hrs).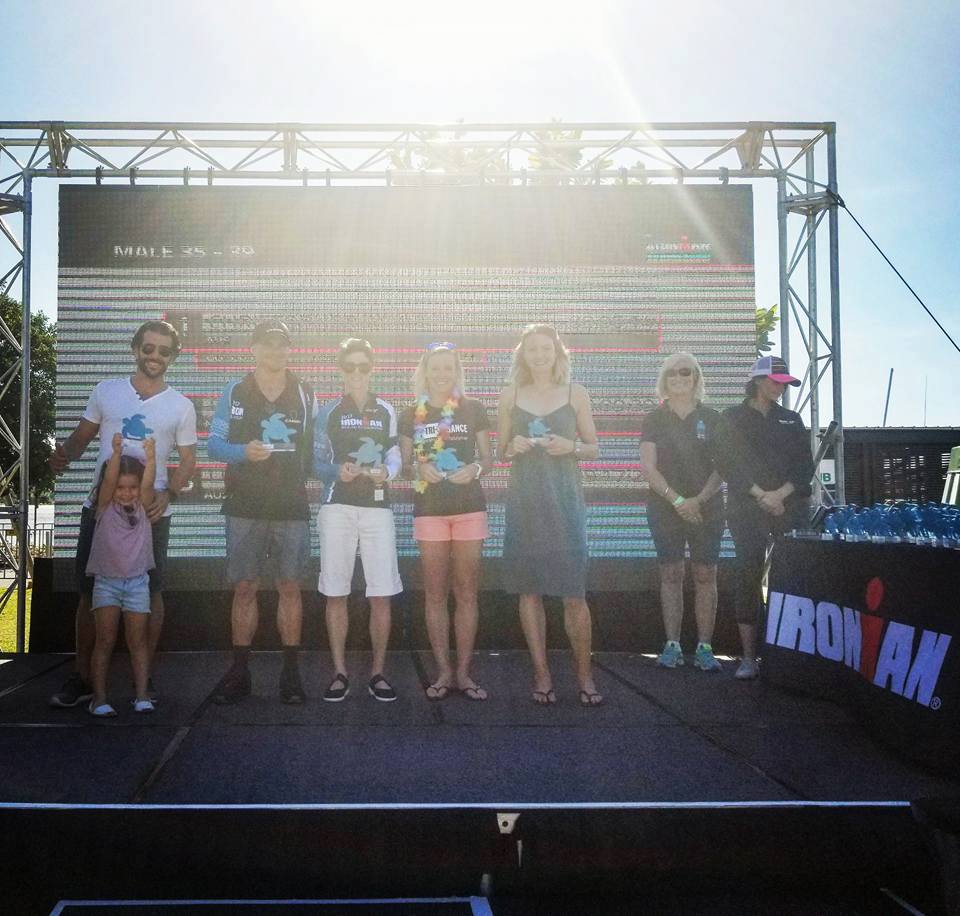 Thanks to all of you who followed me while racing!
Thanks my coach Justin Daerr who keeps finding ways to makes me faster while keeping my job and my family and to Annemarie and Fenella for their patience (despite my slow progress on my swim, I am getting faster! Haha).
And lastly thanks to Regina, she is the ONLY one that has to keep up with this every single day, with out her support this would be impossible! Please click here to edit main content